New distributor with adjustable advance curve.
The ignition-system in a classic Alfa Romeo is often the source of many problems. After many years the mechanical system is worn, and replacement of the points with an optical or magnetical setup, does not make up for wear in the advance-mechanism, the shaft and bearings etc. If you have ever tried to buy an electronic ignition kit from us before, you will already now we were not to keen to offer this option!
We can now offer a solution. It comes in a housing, that exactly looks like its mechanical counterpart on the outside, but that houses a lot of high-tech on the inside. 
Available for 101, 105,115, 116 4 cylinder models. Incorporates an adjustable advance curve (adjustable on the underside of the unit) so that can it be set to suit your engine perfectly.
Also available with or without vacuum advance.
Not only do you get adjustable advance-curve, you can get the original vacuum-curve too! 4 cylinder with vacuum advance.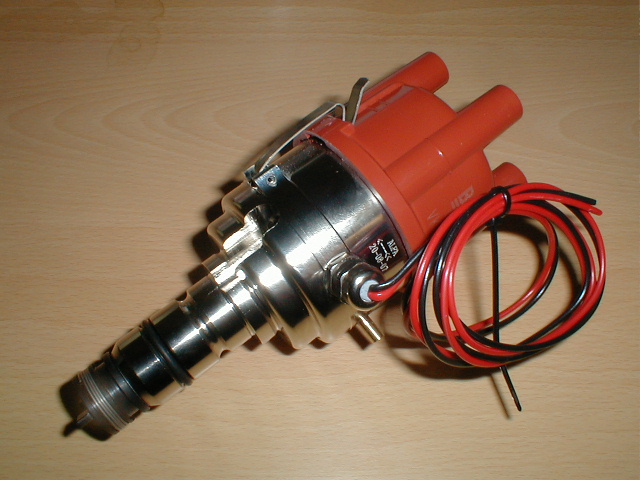 Check the news pages for the very latest parts information