EB Spares Ltd - Alfa Romeo Parts & Spares

Phone:(UK) 01373 823856 - Intl.(+44) 1373 823856
Email [email protected]
31 Link Rd, Westbury, Wilts, BA13 4JB

Home
About Us
Latest News
Customers
Prices
Your Quote

Sports Filters for Alfa Romeo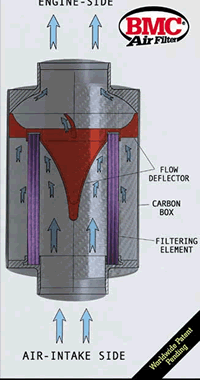 Replacment sports filters are available from K+N and BMC.
These filters are a direct replacment, that fits the std airbox without modification.
Sports cotton filters minimize the loss of air flow pressure passing through the air filter and also have the additional benefit of being a cleanable serviceable product, lasting the life of the car.
We also stock cleaning and re-charging kits.
Carbon Dynamic air filter boxes are the next stage on from the V6 induction pipe, with sports filter.
CDA filtering system is composed of a cylindrical carbon air box containing a washable filtering element. Cold air is directly channelled through an internal airflow deflector to the filter and drawn into the engine with a very small pressure drop. The CDA system also includes a black alloy ducting for connecting the system to an air intake on the front of the car as well as any other special pipe fitting and brackets needed to mount.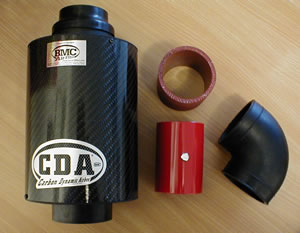 Check the news pages for the very latest parts information