EB Spares Ltd - Alfa Romeo Parts & Spares

Phone:(UK) 01373 823856 - Intl.(+44) 1373 823856
Email [email protected]
31 Link Rd, Westbury, Wilts, BA13 4JB

Home
About Us
Latest News
Customers
Prices
Your Quote
Tuning 145 and 146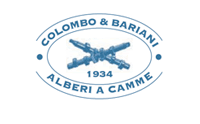 We are the UK agents for Colombo & Bariani and can offer the very latest version of performance camshafts for your Alfa Romeo.
FAR 105 272S
FAR 100 272S
For 1.8 and 2.0 16v cars, these Colombo & Bariani road profiles give good general performance, together with a good torque delivery in the lower rpm range with a stable engine idle and low exhaust emissions
FAR 100 272S
FAR 096 258S
For the 1.6TS 16v road use giving improved bottom end torque and power.
FAR 102 280S
FAR 100 272S
For those looking for that bit extra performance, these cams give the maximum improvement for road use. Will require other tuning work to get the best from.
All these camshafts are new billet camshafts made to the same exacting standards used by C&B for the past 70 years!